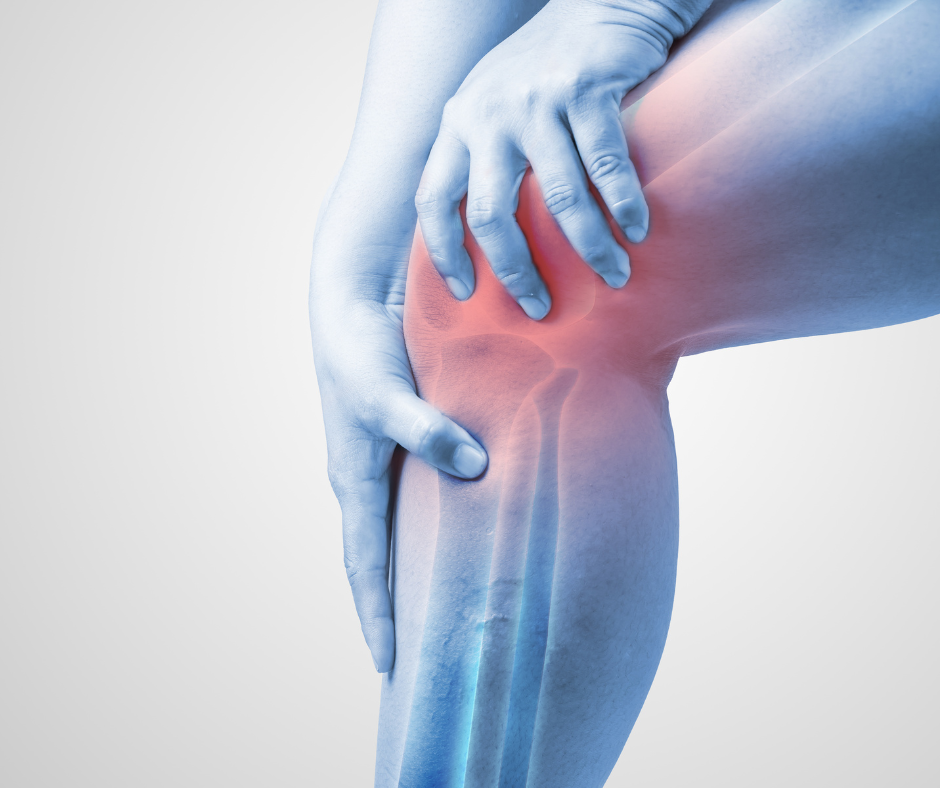 By Greg Glover, PA
If your knees are telling you that riding in a golf cart versus walking 18 holes sounds good, you may be experiencing one of the most common orthopedic injuries – osteoarthritis.
Osteoarthritis is a degenerative joint disease that occurs when the cartilage cushioning the end of your bones begins to deteriorate. This happens gradually and may become worse overtime. Bone spurs can begin to form, resulting in joint pain, the most common tell tale sign of osteoarthritis.
Osteoarthritis of the Knee Symptoms
Osteoarthritis of the knee can cause many painful symptoms. Your knee joints may become stiff and even swell making bending and straightening difficult. The swelling and pain may be worse in the morning or after sitting for longer periods of time. Other symptoms may include weakness or buckling of the knee, creaking, clicking, snapping, or grinding noises, and locking or sticking during movement. Some have noticed increased knee joint pain during changes in the weather.
Examination and Imaging
If you or a loved one are experiencing symptoms of knee joint pain, talking to an orthopedist should be on your radar. At an orthopedic appointment, your provider will want to know your symptoms and medical history. You should expect a physical examination to be performed on the knee joint as well as diagnostic tests such as x-rays or blood tests. A magnetic resonance imaging scan, or MRI, may be required. This will help determine the condition of the bone and tissues surrounding the knee joint. HighPoint Orthopedic Associates has an outpatient MRI machine, making getting these images very easy to obtain.
Treatment
Arthritis does not have a cure, however, there are a variety of treatments that can help relieve joint pain or even slow down the disease from getting worse. Treatment options range from lifestyle changes and therapy to surgery.
Lifestyle Modifications
If you are overweight for your age and height, losing weight can reduce stress to the knee joints. The force put on our knees when walking or going up stairs in 2 or even 3 times your body weight, so reducing that impact by even small amounts can make a huge difference.
Low impact exercise activities like swimming or cycling allow you to stay active while avoiding aggravation to the knee joints.
Wear shoes with thick soles and enough room for your toes can reduce shock through your knees.
Pain Relief:
Ice or heat compressions can help with pain, but make sure to place a towel between the ice or heat pack and your skin.
Transcutaneous electrical nerve stimulation (TENS): This is a small machine that uses electric shock pads placed on your skin to change the way nerves understand pain.
Drugs may be utilized to decrease pain or stiffness, but they cannot prevent osteoarthritis from worsening. Over-the-counter painkillers such as ibuprofen or paracetamol may help, but your doctor may prescribe stronger painkillers if needed.
Surgery:
Surgery might be necessary if pain becomes severe and mobility is affected. The most common surgery for osteoarthritis of the knee is knee replacement surgery. If your knee is locking it may be recommended for you to have an arthroscopic lavage or debridement. This is a keyhole surgery technique and is used to clean out the joint space of your knee.
For serious injuries, visit your nearest emergency department, or for questions, evaluations, or non-emergent pain, make an appointment with HighPoint Orthopedic Associates -- your community-based orthopedics practice. The sooner you act to treat your symptoms, the sooner you will be back to a pain free lifestyle.
HighPoint Orthopedic Associates has offices in Gallatin, Lebanon, Portland, Lafayette, and Carthage. Make an appointment by calling 615-328-3740 or visiting HighPointHealthPartners.com.
Read All Posts